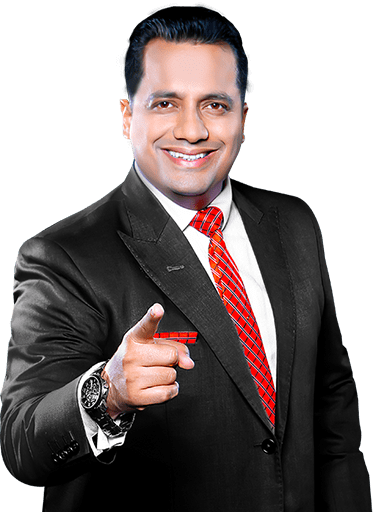 As most people know, Vivek Bindra is a motivational and educational content creator on YouTube. Known for his dynamic and engaging speaking style, Dr. Bindra has the ability to captivate audiences and leave a lasting impact. His motivational talks are filled with practical insights and actionable advice.
Certainly, here are some noteworthy facts about the eminent motivational speaker, Dr. Vivek Bindra:
Table of Contents
1. Vivek Bindra's – Inspirational Journey
Dr. Vivek Bindra's life journey is a testament to his dedication and perseverance. Starting from humble beginnings, he has risen to become one of India's most renowned motivational speakers.
Also, He holds a Ph.D. in Leadership and a Master's degree in Marketing. His educational qualifications have played a significant role in shaping his insightful speeches and training programs.
2. Founder of Bada Business
Dr. Bindra is the founder and CEO of Bada Business, one of the largest online learning platforms for entrepreneurs and business enthusiasts. Through this platform, he imparts valuable business knowledge to millions of people.
Many successful entrepreneurs credit Dr. Bindra's guidance as a pivotal factor in their success stories. His mentorship has empowered countless individuals to achieve their business goals.
His motivational speeches and training programs have transcended geographical boundaries. He has conducted workshops and seminars in over 25 countries, making a global impact.
3. YouTube Sensation
Dr. Bindra's YouTube channel boasts millions of subscribers, where he shares motivational and educational content. His videos cover a wide range of topics, from leadership and entrepreneurship to personal development. He is a real sensation with his good content quality videos on YouTube from the past 3 years and he posted nearly 950 videos
Dr. Vivek Bindra's YouTube channel is the World's No. 1 Most Subscribed YouTube Channel in terms of Entrepreneurship and Leadership Development with a 1.7 billion+ viewership.
4. Bestselling Author
He is also a bestselling author, with books like "Everything About Entrepreneurship" and "10 Secrets to Success" gaining immense popularity among readers.
His contributions to the field of motivation and entrepreneurship have earned him numerous awards and accolades, solidifying his position as a thought leader.
5. Philanthropic Endeavors
Dr. Vivek Bindra is actively involved in philanthropic activities. He believes in giving back to society and has supported various charitable initiatives. So in the motivation he created Bada Business to give back to society, Through his leadership and attitude today, many individuals have started their path on the business mindset.
He is a trusted advisor to around 1,500 corporates and keeps inspiring millions across the country. Dr. Bindra has been instrumental in providing CEO coaching to over Top 100 CEOs in the country. He holds many awards to his name, 9 times Guinness World Records holder, 40 under 40 Award, Best CEO Coach in India by Times of India, and 21 Technopreneurs to Watch Out for in 2021.
In conclusion, Dr. Vivek Bindra is not just a motivational speaker but a beacon of inspiration for individuals aspiring to excel in various aspects of life, particularly in the realm of entrepreneurship and leadership. His journey, knowledge, and commitment to personal and professional growth continue to inspire millions around the world.
If you want to be a contributor on this site, feel free to contact us!